Interaction design in games
---
Ensuring that players can interact with user interface systems quickly and easily is of utmost importance when designing complex interaction methods that contain large amounts of different interaction methods.
It can been stated that when large amounts of choice are presented to a user the amount of time it takes for a choice to increases on a logarithmic curve (Fig.1)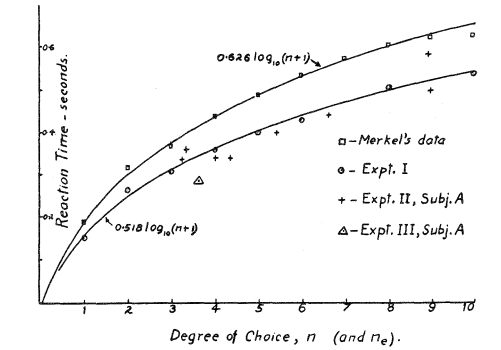 (Fig.1, Hicks Law Expressing a logarithmic curve showing the relationship of as choice increases as does time, until it will eventually plateau (Hick, 1952).)
Alongside this it has also been observed that as the amount of choices on the curve increases (Fig.1). The likelihood of a user coming to a final decision is also decreased with this increased choice. They are also likely to choose one of the initial choices in a set (Wilson and Schooler, 1991). From this information about choice it can be argued that it is important to present information to users in a smaller set sizes to best insure that a decision is made.
It can be seen that this design technique is employed in real-time strategy games such as Age Of Empires II HD (Hidden Path, 2013). where the user interface hides the amount of interactions choices behind a user interface layer. This reduced the amount of choice information presented to the player initially but keeps all of the complexity needed.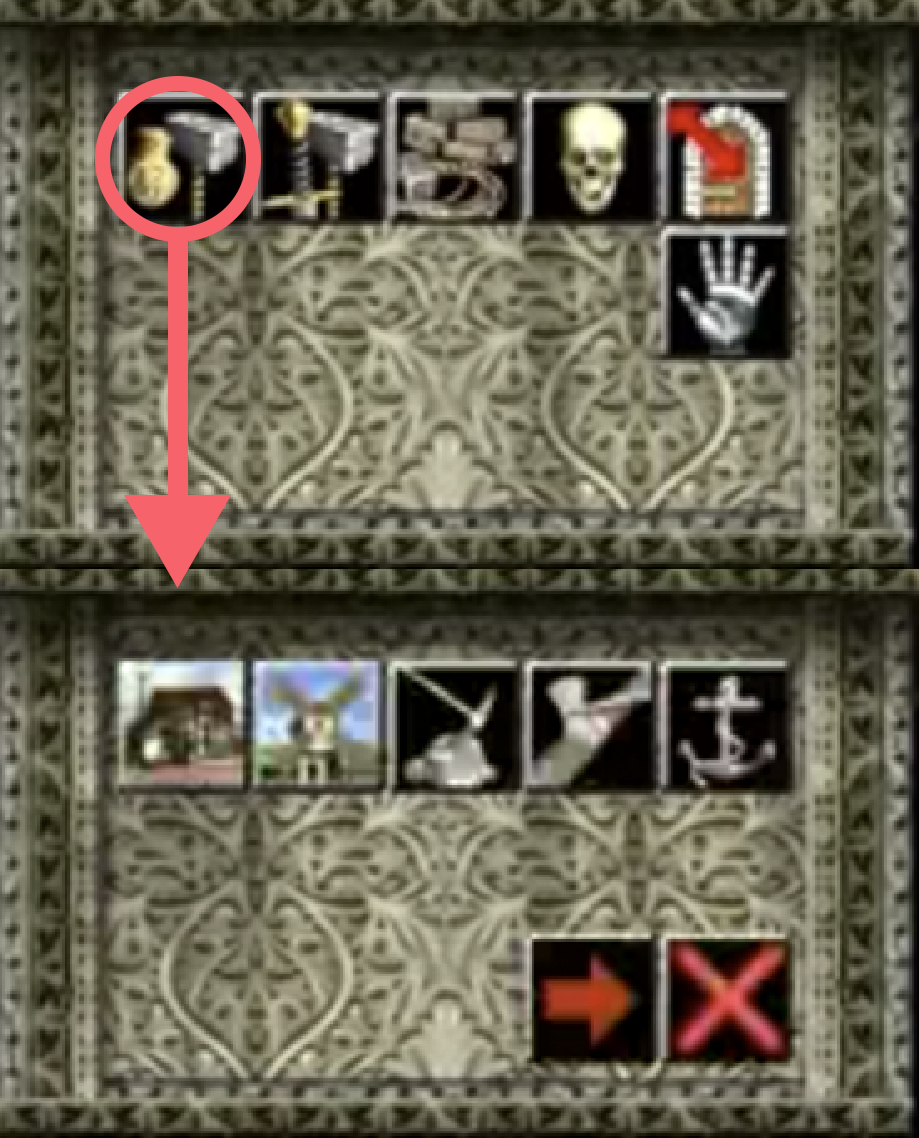 (Fig.2, edited screenshots from Age of empires II HD (Hidden Path, 2014) showing that once the button that is circled is pressed it replaces the current window with different choices that the player can make)
From the information presented above it could be argued that games should hide hide their complexity behind user interaction buttons to better ensure that the user can make choices quicker and more easily.
Bibliography
Hidden Path (2013) Age of Empires II HD [Video game] Xbox Game Studio. Available at : https:// store.steampowered.com/app/221380/ Age_of_Empires_II_2013/ (Accessed : 3 December 2019)
Wilson, T. and Schooler, J. (1991). Thinking too much: Introspection can reduce the quality of preferences and decisions. Journal of Personality and Social Psychology, 60(2), pp.181-192.
Table of Figures
Figure 1
Hick, W. (1952). On the Rate of Gain of Information. Quarterly Journal of Experimental Psychology, 4(1), pp.11-26.
Figure 2
Hidden Path (2013) Age of Empires II HD [Video game] Xbox Game Studio. Available at : https:// store.steampowered.com/app/221380/ Age_of_Empires_II_2013/ (Accessed : 3 December 2019)